Mobile Apps Are Transferring The Society Of Healthcare Sector
The Healthcare sector involves a major part of the total sectors which include hospitals, medical devices, clinical trials, outsourcing, telemedicine, health advisory, medical tourism, health insurance, and medical equipment. This industry is growing by strengthening coverage, services, and increasing expenditure by public as well as private players. There is a Rising demand for the development of affordable healthcare delivery systems to reduce healthcare costs.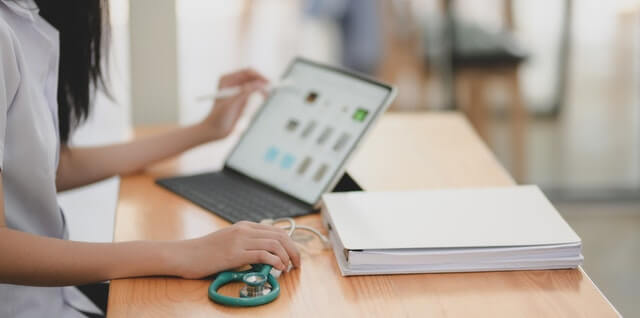 Involvement of mobile apps on healthcare
The mobile app development takes a huge role in the m-health, health advisory, diet planning, health monitoring, Drug Dosage calculator, fitness and workout planning, and in personal healthcare record maintenance. It provides the easiest way for mobile monitoring of health. Most of the health care industries adapt to the mobile application for their users and some app development organization involves their app for linking the app users and the doctors, paramedical staffs and online booking of an appointment, ordering of medians with e-Prescription, and much more services.
What is m-health?
It is a component of e-health. It is a medical practice supported by mobile devices such as mobile phones, monitoring devices, personal digital assistance. It is achieved by using the mobile's core utility such as voice and short messaging service, GPRS, telecommunication services and GPS, etc.
Benefits of using a mobile apps for healthcare
The mobile app helps to maintain the medical record. With its cloud integration, the medical records can be accessed anywhere or even with new healthcare units.

It can be used by specific hospitalists to schedule appointments, time of visiting, etc. with mobile apps.

The hospitalist can also provide online consenting with the app and prescribe medicines.

The external devices like i-watch, fitness band, Digital-BP meters, BS indicators, and much more can be plugged into the mobile apps, during development as the healthcare sectors can read it an make the advice/consultancy according to it.

Drug production companies can use the mobile application for calculation of the correct level of dosages according to need.

Mobile apps can also be used within the health care sectors also such as hospitalists can make an app to provide scheduling, on-demand attendance, etc. It also makes the notification for ambulance services etc.

It can be used for shopping the paramedical kits and medicines with links with e-prescription.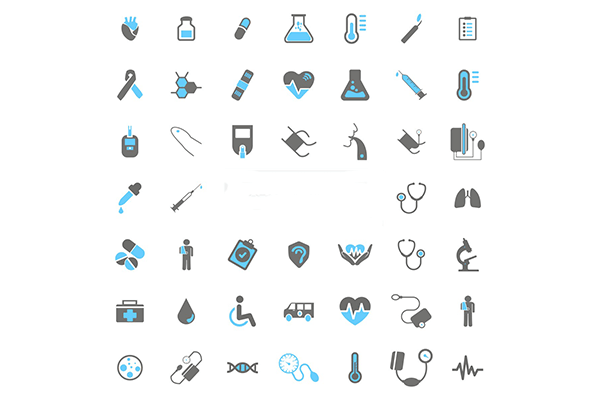 Types of healthcare mobile apps
There are two major division such as an app for a healthcare organization and an app for users, let's discuss about the types of healthcare mobile apps for users-
In this type of apps, the service providers will provide the complete guide for the users to choose the right doctors at the right hospitals. It also provides health tips diagnosis methods, symptoms, and causes.
In this type, the users are mostly donors as they get notification according to the location if there is a need. It may also be linked with major donor banks and hospitals.
In this type of app, you can get emergency helps such as first aid, online consulting for first aid, ambulance services, donors support, and much more.
In this application, it provides advisory services such as how to, measures BP, BS, stays during pregnancy, stops Bleeding, Emergency care unit, danger sign during and after birth
It's similar to an e-hospital, as users can counsel doctors to get e-prescription, and also order the medicine. It also acts as an online pharmacy
These types of apps are similar to the advisory apps as they suggest nutrition intake, fitness monitoring, activity tracking, and also provided the calculation of drug dosages.
These apps are used to maintain the prescribed medical record and much more within the app.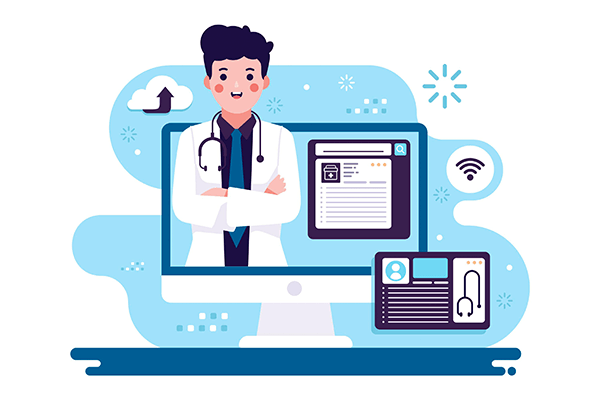 Conclusion
The healthcare sector has a massive part to be modernized with new technologies. The advanced solution in mobile applications can boost up the healthcare sector to reach everyone. The healthcare app development has a huge demand for upcoming years.