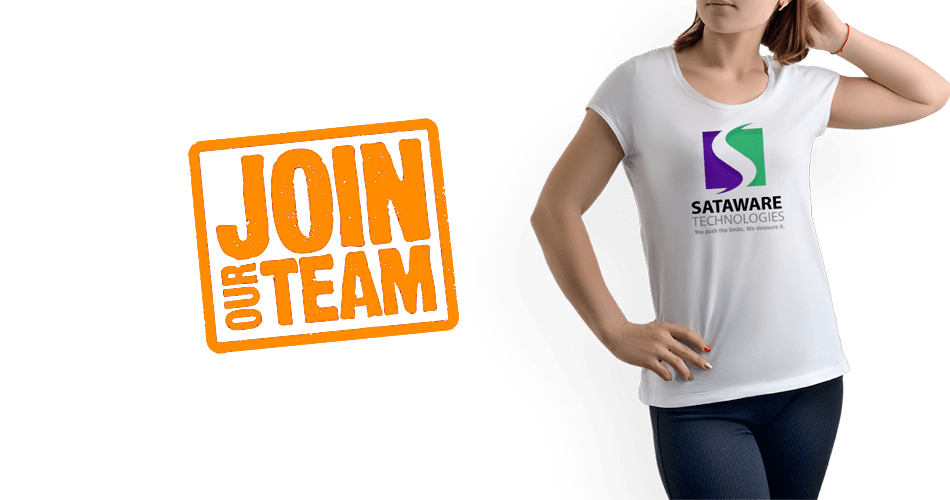 "Are you ready for a career and not just a job?
Looking for a company that values its employees as its most important asset?
If these are traits you expect from your employer, then we at SATAWARE can meet or exceed your expectations."
CURRENT OPENINGS
iOS
Senior Software Engineer
iOS(iPhone)
Junior Software Engineer
Pre Sales
Project coordinator
PHP
Senior Software Engineer
Android
Senior Software Engineer
.Net
Senior Software Engineer
CHN
Senior Executive IT /
Software Business Development
Manager
International / Offshore Software Sales
"At Sataware you do not work but BUILD the Future!!"
Challenging, motivating and exciting organizational and work culture provides an environment conducive to personal and professional development.
Sataware is a team with a Shared Vision having the Right Attitude, the Right Nerve, Right Goals, Right Leadership, Right Experience and Right Research. A career at Sataware is built on mutual trust and commitment. We provide the right atmosphere with focus on high levels of incentive, empowerment and recognition. High levels of performance and constant technological upgradations give the much needed competitive edge in enhancing professional skills and in meeting the relevant market expectations.
Satawarien's passion for learning and sharing idea Committed to delivering results in every environment. Delighting the clients, we serve by exceeding their expectations Ensuring exceptional quality in every aspects and attention to details.
"We will respond to your query & collect further details within 24 hours.
"We are friendly people who love to talk. So go ahead and contact us."

Eric
Business Development
Specialist