Mobile App UI/UX Trends
In mobile app development UI/UX design is the first impression of your developed app to your users. It keeps them connected to your brand, makes their journey easier over your app, increasing the overall ROI of the application. The mobile UI/UX trends change day by day as users are expecting more and more simplicity of using the app. To make your app get boosted and make some impression on your users you must update your UI/UX to the latest trends in the app development industry. Here we discuss the latest trends of UI/UX of 2020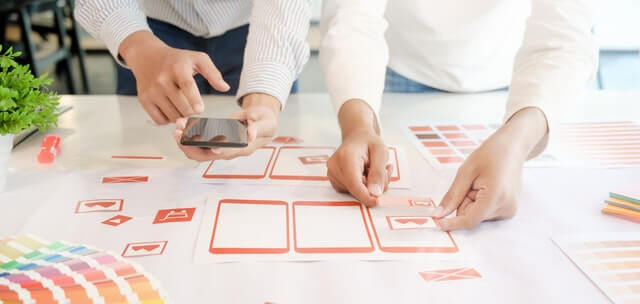 1. Dynamic visual experience
Artistic animated illustrations, Short videos, and slightly visibly yet impressive micro-interactions will make better UX as of now, dealing with high-speed Internet connection with modern Telecom generations, designers can make some advanced steps to the challenge in the field of designing more dynamic user experiences. Dynamic Visual Experience in mobile application design. Every user will enjoy more dynamism, higher speed, and Illustrating UI/UX when it is ideally implemented.
2. AR / VR
The evaluation of new technologies such as AR and VR can be adapted to the app users, to integrate fictitious digital components into their real-world image by offering a whole new look. This technology can be adopted widely such as eCommerce, education, Science, media, entertainment, Real Estate, travel, and m-Health, etc.
3. Liquid swipe and button-less design
Now the buttons are becoming less used most of the developers adopted to button-less technology. This makes the interaction very effective and asl well as more adaptable, now the users expert for 100% of interactive user interfaces which have been adopted and make it as prominent UI design trends.
4. Landing page Optimization
With an attractive landing page make the users get adopted well with your products, as the landing page must be attractive with modern trends such as Bordered tabs, Cool colors, Sans-serif Typography, new Navigation button 2.0 and much more can be adopted.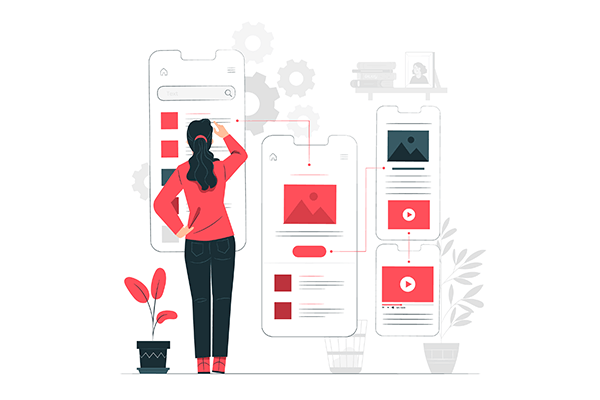 5. Dark themes
Now, most of the mobile devices support the dark theme and it can be scheduled to change dark to light them and visa-versa. So your app must also change according to it. Most users preferred low light Ui a dark theme. Your app must also support the value light filter and much more to make it adopted to the new trends.
6. Password-less login
Modern UI/UX trend moving forward password less authentication. As every user must log in at first time use after you can able to access it without the login with the use of modern biometric recognition available on the mobile devices such as face id and Ire's unlock, much more.
7. Advanced animation
Motion in your app tells a unique story about your product, while animation in your app must shifts data from frame to frame by developing film-like scenes for users to make them understand what it is without going in deep. The adaptation of modern animation on UI makes a good experience for your app users.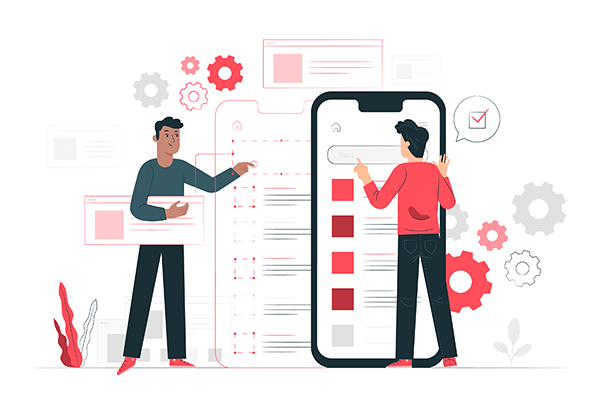 Conclusion
The UX gets a more prestigious part in app development, with some advanced trends in the mobile OS the users after being adapted to the latest trends in the UI/UX trends of the app, so your app must meet the modern tens of UI adopted by your users. With beautiful and accessible UI/UX trends for your app gets a part of your user's mobile.