5 Digital Marketing Trends You Can't Ignore In 2022
Digital marketing trends is a marketing channel through which you provide your potential customers with the right offer at the right time. Same channels where your consumer base is present, social networks such as social media, blogs and websites. The best digital marketing courses train you in the art of taking calculated risks to leverage your business persona through online marketing.
Digital marketing trends
Video marketing
Thanks to TikTok, videos can go viral and allow brands and ordinary people to reach thousands of users around the world every day. Instagram Reels aims to create greater user engagement, which has received positive feedback from brands, influencers and users. The trend of video marketing does not mean that you have to start investing in expensive video services. The emphasis is primarily on telling stories and building relationships with the audience.
Specialized marketing
Niche marketing is about specializing in a specific product or service in order to build a stronger connection with your audience. Niche marketing is strategic because it has the potential to grow over time and enter larger markets once you successfully build a strong community as a small startup. With a smaller audience, you will focus more on the quality of your delivery and building relationships with them. Positioning yourself as an expert also allows you to charge higher prices because of your expertise while being seen as an authority in your industry.
E-commerce platforms
E-commerce platforms have been on the rise recently and are expected to grow in the coming years. Retailers and product-based businesses can benefit from an online presence by using these platforms to gain visibility and use social media to spread brand awareness. Store owners can enjoy integrated online shopping on Instagram and Facebook with 'Shoppable' posts and ads, making it seamless for online users.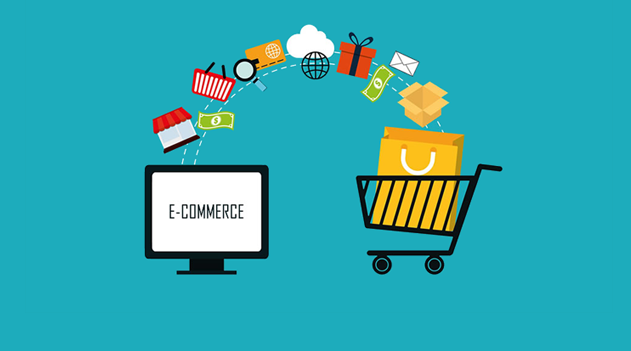 Mobile marketing
According to Google Consumer Insights, 61% of online purchases were made on smartphones from November 2018 to January 2019, an increase of over 27% year-on-year. Mobile traffic accounts for more than half of all web traffic, and customers use their mobile devices to research products and make online purchases. In-store shopping has drastically decreased since the Covid-19 pandemic, so it's essential to not only have an online presence, but one that's mobile-friendly as well. This includes making sure your website is responsive on mobile devices.
Marketing automation
Over the years, major marketing publications such as HubSpot, eMarketeer, and SalesForce have reported that businesses that implement the use of automation to nurture leads experience significant increases in qualified leads.
Sending an email sequence is a form of automation that allows you to consistently follow up with a prospect by sending resources to add value, educate, or sell your products and services. In addition to email newsletters, messenger bots are becoming increasingly popular because they help businesses reduce operational costs, customer support and labor costs.
Getting on the messenger bot trend will definitely give you a huge advantage as a business owner. The ability to personalize messages and send follow-up sequences based on intelligent time delays and triggers makes them a sales funnel that increases conversions.
Conclusion
This course is specially designed for beginners, traditional marketers, entrepreneurs, brand and communication managers, sales professionals to make a successful career in digital marketing.