5 Best Wireframe Tools For Mobile App Design In 2022
Wireframes are a visual representation or initial outline of your design idea that you might create for mobile apps, landing pages or websites. Common shapes usually represent a complex design. Once the designers agree on the basic structure of the wireframe, it can be turned into a high-end prototype that looks closer to the final product. Generally, designers look for a specialized application to increase their wireframe expertise.
 Best wireframe tools
Sketch
Since its release in 2010, Sketch has maintained a leading position as a powerful yet lightweight vector design tool for Mac users. By itself, it can be used for anything from wireframes to modern UI and vector icon design on a pixel-based canvas, no less and some interaction design. Its interface is much simpler and more intuitive than vector design heavyweights Affinity Designer and Adobe Illustrator. With this simplicity, Sketch can be used to quickly create wireframes with a combination of artboards and vector design shapes.
When you download Sketch to your Mac, you'll notice that there are no built-in UI components. While you can certainly design your own components to use as part of your wireframe process, there is a large online community of designers who have created and shared many free wireframes design kits.
While Adobe products are known to be feature-heavy and difficult to learn, Adobe XD really stands out as an easy-to-use option for wireframe and interface design projects. Everything from wireframe to basic prototyping can happen in XD. The moment you open the app, a set of interactive lightboxes help you quickly navigate with design tools at your fingertips.
Figma
The best part it doesn't hold back for free users and offers a set of features that work well whether you're a solo designer or part of a larger team. But while I recommend Figma as a great option for those on a budget, it's also an excellent choice if your team needs one easy tool for the entire design process. You can use FigJam, an online whiteboard that lives alongside Figma, to brainstorm and map user flows. Then move seamlessly into wireframe and prototyping without having to export your ideas to another design application.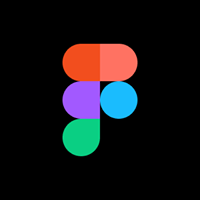 UXPin
UXPin is a perennial favorite of interface designers and is usually one of the first tools recommended for anyone learning to wireframe. While its rich feature set can be a bit overwhelming for a new designer, the effort put into learning UXPin is definitely worth it.
With UXPin, you can run wireframes using a built-in library of UI elements that you can drag and drop directly onto the canvas. The advantage of this slightly higher fidelity wireframe is that you can make finer tuning of the flow and functionality without having to spend a lot of time redoing screen components. And since UXPin can read Sketch and Photoshop files, you can always use these tools to turn your basic wireframes into high-fidelity prototypes before importing the polished design back into UXPin to take advantage of the tool's other features: adding interactions, team presentations, and handing over design specifications developers.
MockFlow
Even if you're using the desktop version, you have the ability to co-design with your team in real-time with the added bonus of native keyboard shortcuts and menus. This tool makes it quick and easy to get started with wireframes and offers plenty of UI packages and features without overwhelming the user. The design interface is very clean, in testing I appreciated that all the controls in the editing screen are on the left, which maximizes the space for the design itself.
Conclusion
Wireframing tools help designers describe their product designs and workflows without investing in prototypes. This makes it easy for designers to find problems and user experience issues in apps.