8 Best WordPress Automation Plugins
When people want to buy something online, they are likely to look for a product review to make sure they are making the right purchase. Therefore, displaying reviews can be very beneficial for your website. One of the benefits is that you can bring in more visitors who need help making a buying decision. Another advantage is that you can make money from it. One way to do this is to get paid by a company to review their products.
WordPress automation plugins
WP review pro
First, and most importantly, it supports 14 types of rich snippets that suit many topics, including movies, books, and even images. In addition to the 16 default design templates, you also have many customization settings.
Star.

Percent.

Thumbs up.

Points.

Ring.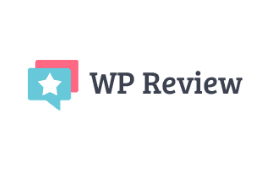 Customer reviews for WooCommerce
This free WordPress plugin can actually work on any WordPress site without WooCommerce integration, but the two tools are perfect when combined. They work together to create a strong relationship between your website and customers.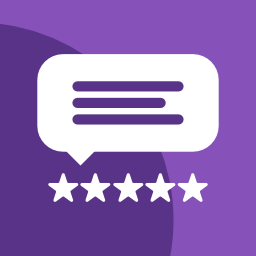 Taqyeem
It has a robust implementation of schema tags, whether it's a post, a custom post, or a page type. Even ranking your visitors can help your site be more SEO friendly.
You can add unlimited criteria.

There are three rating styles star, points, percentage and icons can be changed love, thumbs up.

You have an unlimited choice of colors for each element of the review box.
Ultimate blocks
Ultimate Blocks is a free and easy-to-use plugin that comes with over 15 blocks to help you create better content on your website. Its control block allows you to add schema-enabled reviews to your WordPress site. By adding a description, feature list, star rating system, summary, and CTA button, this block creates more engaging, conversion-oriented content for your readers.
Scheme
Technically, this is not a review plugin, but rather a schema markup tool on your WordPress site. It can display many types of information in search engines, including events, people, recipes and of course reviews. All you have to do is give the product a star rating and give your opinion about it.
WP customer reviews
It achieves this by displaying the appropriate microformat of Google's schema and the like. However, you have the option to change the appearance of the review and display the admin's responses in a separate field. Plus, it's lightweight and supports custom themes. Your page load speed will not be affected as it works well even with caching plugins.
Ultimate book blogger
If you're an online bookstore owner or book reviewer, you'll want Ultimate Book Blogger in your WordPress plugin arsenal. It's a powerful tool because you can provide comprehensive information about the book you're reviewing, such as the title, author details, and cover image. Additionally, there is a content alert box that will be useful for alerting readers to the book's age-appropriate rating. The plugin also supports audiobooks and you will need to fill in various details, especially the narrator information.
WP business reviews
The plugin works as a aggregator of your business reviews that are already available on Google, Yelp and Facebook. It compiles the information and you can place it anywhere on your website, even as a widget. And if you have enough reviews, you can set how they are organized into columns. Depending on the themes, you will also be able to change the background color to dark, light or transparent. Although negative reviews may appear among users, WP Business Reviews allows you to filter them by setting a minimum rating before they appear in your collection.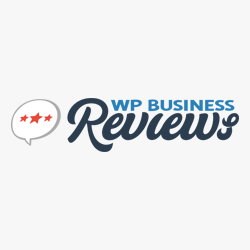 Conclusion
You should never underestimate the power of a WordPress review plugin as it can play an important role in creating a great website. Not only can this build trust among your visitors, but it can also increase your income and increase your search engine rankings.