Peek. Poke. Wink. Nudge. Wave. Rate. Ah yes, the little reminders of so many apps craving our attention. They're like my two-year-old son, pulling at my pant leg yelling, "Daddy, look at me!" It's hard to avoid push notifications, which is why so many mobile phone users are saying "no" to no-tifications. According to a recent Deloitte survey, 47% of mobile phone users reduce/limit their usage by "…turning its functions off." So as users shut off their notifications, how, as marketers and app developers, can you leverage this powerful tool as you vie for screen time with other applications? Here's my list of rules to keep your app's push notifications from the dreaded "off switch."
1.    Limit notifications – So you just created the next big mobile application, and you want to keep the user engaged, but there's a fine line between engagement and enragement. Unless you're building a messaging app, it is advisable to keep push notifications down to a maximum of once per day. Just enough to be a friendly reminder, but not too much to trigger a complete shutdown.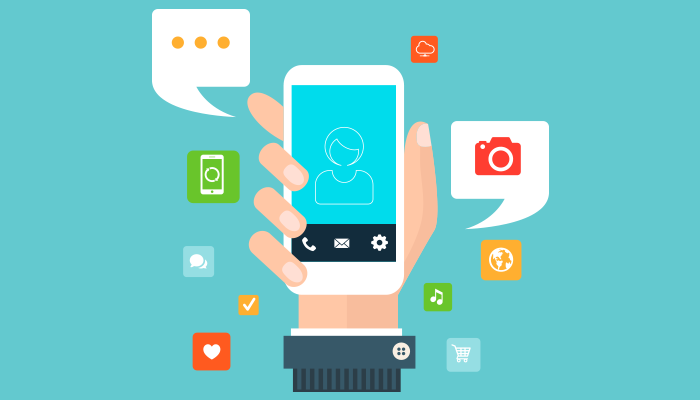 2.    Keep notifications relevant – I'm a huge baseball fan and my sports app knows this by keeping me updated on the latest scores and stats. However, once in a while I'll get a random notification about NASCAR or the WNBA. It's not annoying to the point where I would move to a new sports app, but it's annoying nonetheless. Make sure to only push what the user has requested. If you're using predictive analytics based on the previous history, follow Google's "Are you interested in…" method of presenting new material.
3.    Use geofencing/location-based marketing effectively – According to Localytics, location-based push notifications have a 40% click-through rate. In my personal experience, TripAdvisor does a great job with this. If I'm in a new city or town, TripAdvisor will send me alerts based on my proximity to a brand of hotel that I have frequented in the past. Then I can easily click, book, and get rewards for my stay. However, be cautious not to violate Rule #1 and inundate the user with too many location-based notifications. Again, keep it relevant to the user's preferences. Also, look to possibly add a filter to block out notifications for the user's designated home area.
4.    If all else fails, don't forget to update your mobile app regularly – So your app's notifications have been turned off by the user? Bummer. Ah, but there is still one trick up your sleeve to stay relevant and keep the user engaged – regular updates. If you read my last post about mobile app retention, you'll know that the most successful apps average between 1-4 updates per month. Updating your mobile app isn't just about new content, format or styles, it's about engaging the user to take the updated app out for a spin. If your push notifications have been turned off, the user will most likely still receive a notification from the app store (iOS or Android) that your app needs updating. You can engage the user by not only informing WHAT has changed but also WHY it has changed. Use phrases like "Based on your feedback…," "You asked, we delivered…," and so forth to convey a personal plea to the user that their voice has been heard.
And just like clockwork, here comes my little push notifi…err…son to remind me that it's time to watch Paw Patrol. Until next time.