6 Tips To Turn Your Idea Into Mobile Application
Mobility has become a new trend in the technology sector, mobile applications are also slowly changing the equations and interactions of work in business. Mobile apps have gained popularity due to their usefulness. Mobile applications are one of the biggest factors that contribute to the success of mobile phones. The mobile apps grabbed the attention of the users and became a potential success in no time. But due to the lack of necessary information and expertise, most people do not realize how to validate their app ideas and turn them into reality. Below we discuss 6 tips to turn your idea into mobile application.
Idea into mobile application
Create a feature list
Start your idea by making notes, you should write whatever comes to mind. Writing your idea down on paper will help you categorize the idea and try to focus on it. It will help you explain it to your developers, co-founders or designers. However, before you share your idea with them, you should first have them sign a non-disclosure agreement and the list should be made in a way that is easy to understand.
Market research
Once you are done with your feature list, you should conduct market research to find out the latest trends and market needs. Make sure your idea is unique and there is no similar app on the market. Even if there is a similar app, study it, read the review, check the feedback and see what else you can provide to the users. This will help you understand the market better and be able to create an app as per market requirements.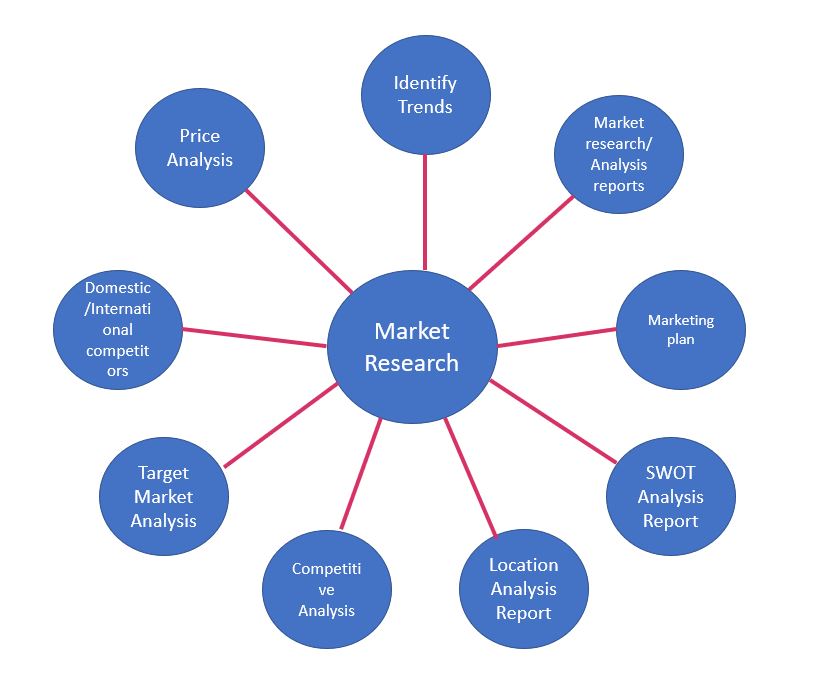 Identify your audience
After conducting market research, you will be able to understand your potential customers. But the most important thing is to identify the users who will use your app, they will decide whether your app is successful or not.
Brand idea
After you have developed an idea and done market research, now is the right time to create a name and build a brand image. You can approach professional developers who could help you decide on a name with their skills and knowledge in their field.
Development
Many big companies have their own in-house developers to develop their apps, while for those who don't have their own developers, they can outsource the work to reputed app development companies. Once the app is developed, you need to test it with potential customers.
Start marketing to target groups
This is a key part of generating traffic for any app in its industry. Look for social media event groups where you can display and promote the app and you will be able to understand the shortcomings of the app and try to update it as required. Mobile app development, if planned properly, can provide you with a great source of income for your business. If you have an idea, don't hesitate, turn your dreams into reality and start working on it.
We believe in quality work and customer satisfaction, which is why we offer our customers a set of flexible pricing models. Our clients have full freedom to choose the best option according to their business requirements. Our renowned strategy and planning team works with our world-class branding and digital design experts, making us a top app development company.
Conclusion
If you have a vision to create an app, it's never too late to fulfill your dream and turn your app idea into reality. The ten key ideas defined above are really helpful in creating a rewarding experience during your trip. You can always start from scratch with as little money as possible at the end. Once your ideas are clear, form a suitable group and implement them. If you have a concept and a vision, there are plenty of resources available to get you started on app development.