Time Traveller 
Get Real-Time flight update though your app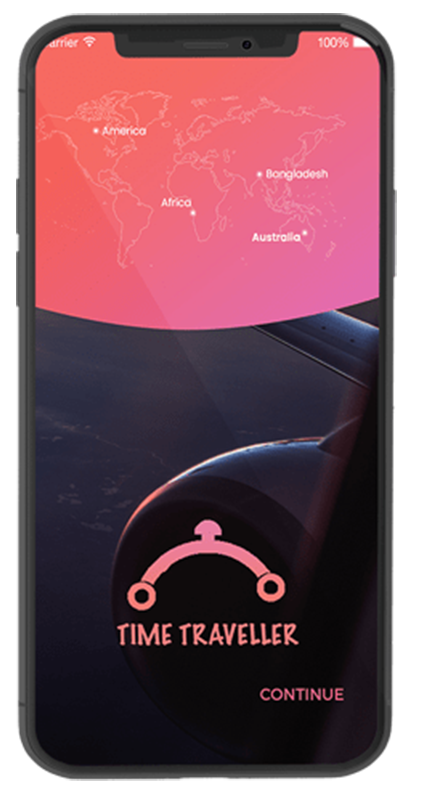 Sataware Technologies is pleased to come up with another mobile application for our client in the USA. We built an app for flight booking from any place. Our services take benefit from the development of the digital world to make it easier for you to book flight tickets or check airline ticket amounts from anyplace and anytime.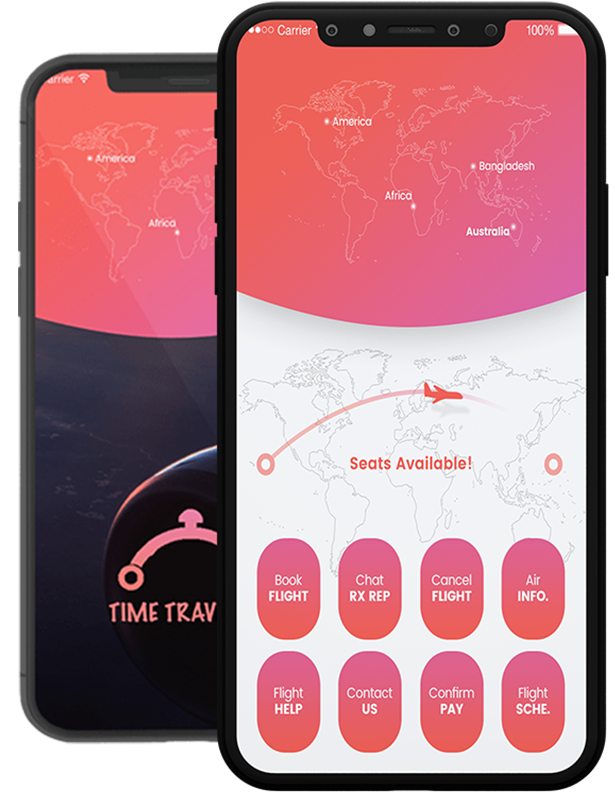 Our team of mobile app developers at Sataware Technologies faced following challenges during the design and implementation of the project – It was significant that we join in all the types of reservations like travel, hotels, sightseeing services, etc. into one stable platform. We make sure that the booking app had a user-friendly UI and a beautiful theme design
The user now can simply select our destination by just search and selecting airport names, flight names, and details.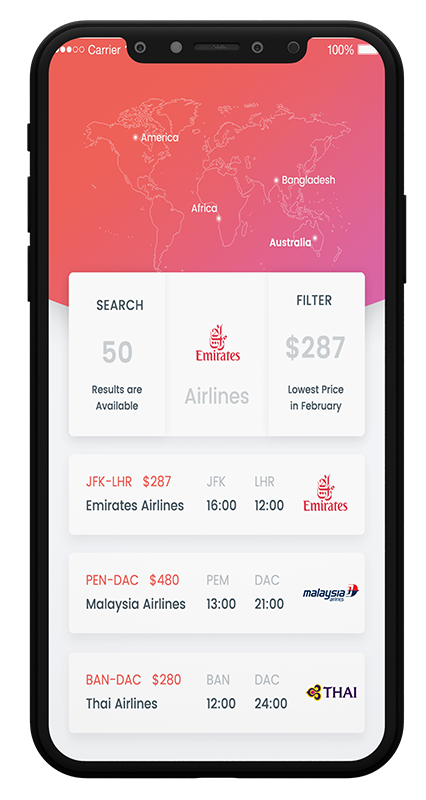 Our creation is now even nearer to you with your mobile app. A very suitable way to buy flight tickets and check flight status and easy check-in.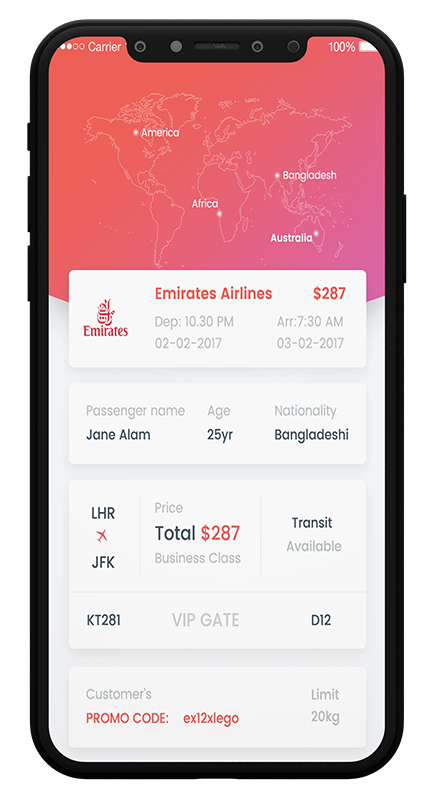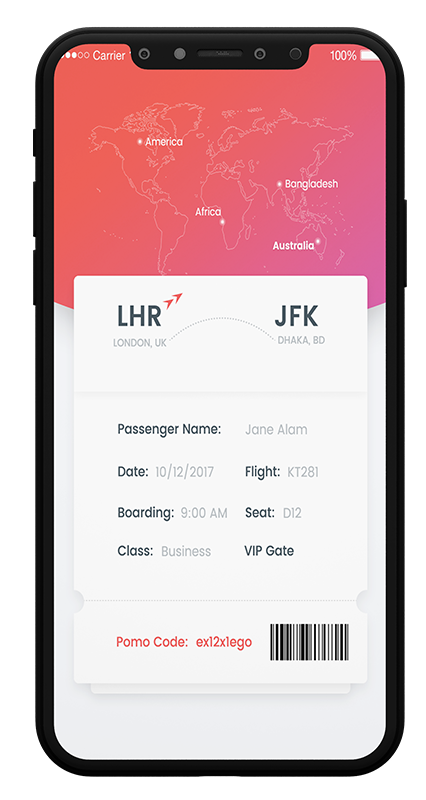 The customer was pleased to see that the travel booking app established by our crew seamlessly reflected his early requirements. Now, the travel planning app is hugely successful with hundreds of downloads and offers a complete one-stop solution for travel enthusiasts to make their reservations from anyplace and at any time.