FullBucket
Explore the supermarket world with many popular mini-games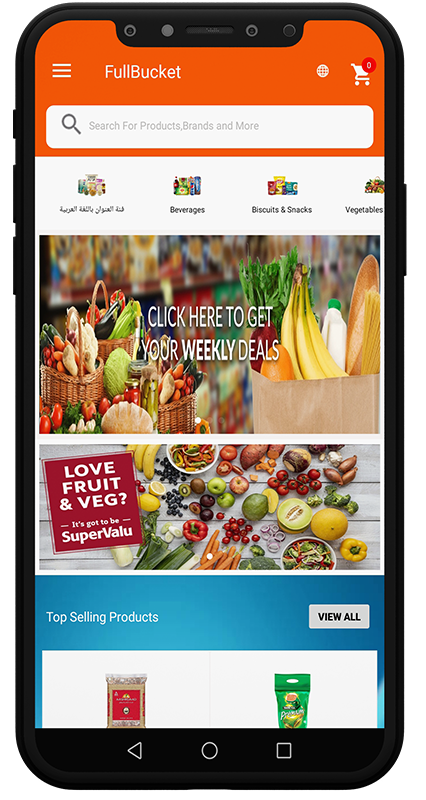 Full Bucket app is a one-stop online grocery store that offers all fresh produce, your beloved products in preferred brands, kitchen needs, essential home supplies and more. It is the biggest online supermarket that delivers groceries fast and fresh on time. So, you can stop pulling dragging carts, waiting in lengthy lines for billing and tiring commutes.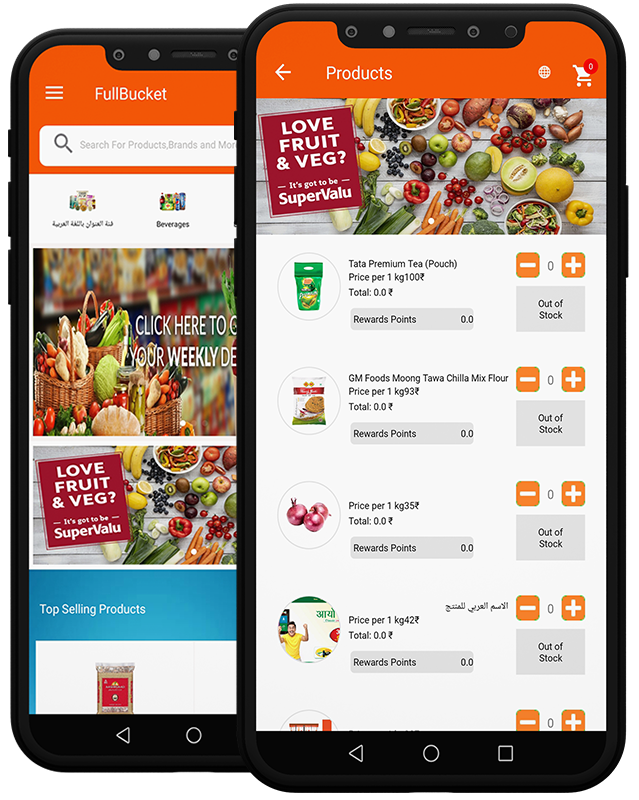 While creating an app for a previously well-performing offline grocery-store chain, the only main challenge to stand up to the prospects of the customer with this key access to the mobile-based-eCommerce business. They initially essential to become local competitors of BigBasket. In addition to that – UX/UI had to be planned to keep in mind their pre-existing logo, color-theme, and font styles.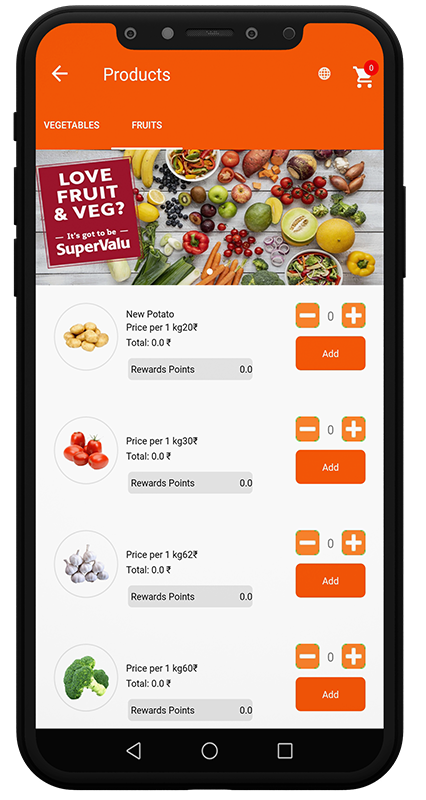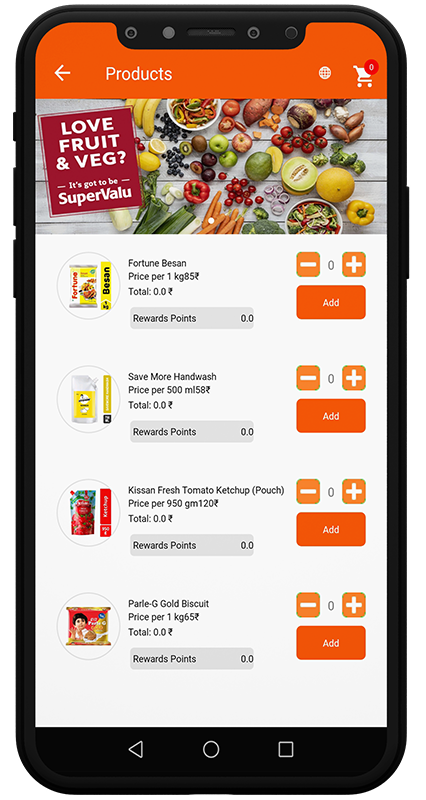 Online Store Front end to be approachable which will be available for the latest Mobile Phones. StoreFront End should have well-designed navigation menus, Login/ Register, Search Option. Marketing Posters, Correctly Sorted Crops into Featured Products, Top Selling Products and Make Product will have Reduction tag, SMS alarms.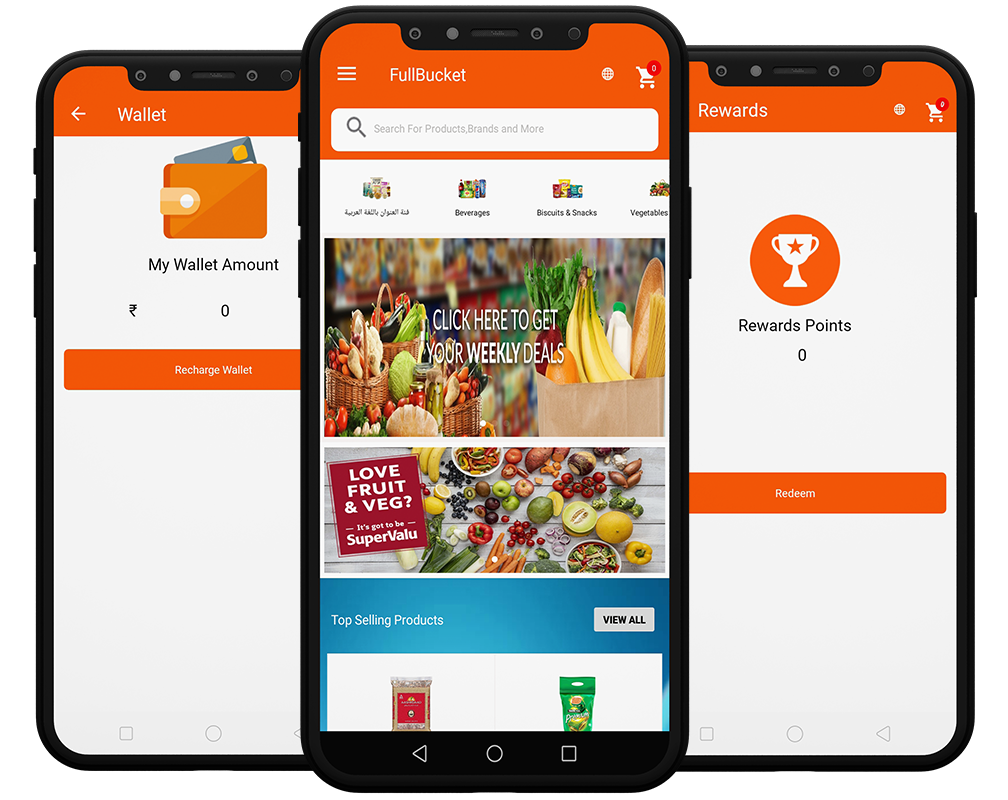 Full Bucket offers a one-click superstore to the end-user which enables their all needed day-to-day needs under one roof. User can access this app anyplace which aids them to save time and energy by receiving it done from Full Bucket team, which offer on-time delivery and all products fresh and fast in scheduled time.